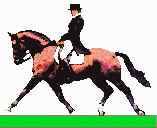 The indoor arena and floodlit outdoor arena ( 63m*26m) are available for hire for schooling or events.
Please telephone 01437 890762 or email Jill.moorfarm@btinternet.com to book
Events Program 2016
Please note: Dates are subject to change - please check beforehand.
Please contact relevant show secretaries listed below for schedules and information
Please remove droppings and spilt hay from around your vehicle before leaving the carpark - thankyou
March 2018
Saturday 31st
The Pony Club area dressage and showjumping competition.
Dressage for qualified combinations only.
Showjumping Open to All with qualifying classes at relevant heights
April
Sunday 8th
Moor Farm Open Showjumping re scheduled from 18th March
Saturday 28th
Moor Farm Open Dressage with Quest Club Schedule and entries on http://www.horsemonkey.com
May
Saturday 26th
Moor Farm Open Dressage with Quest Club
Sunday 27th
British Dressage Moor Farm
June
Saturday 23rd
Moor Farm Open Dressage with Quest Club Schedule and entries on http://www.horsemonkey.com
July
Saturday 21st
Moor Farm Open Dressage with Quest Club Schedule and entries on http://www.horsemonkey.com
September
British Dressage Moor Farm
November
Sunday 11th
British Dressage Moor Farm
rday 26 on(contact Sue Harrison 07894 232 359)
Show Secretaries
Moor Farm Equestrian Centre (British Dressage, Teamquest, Trailblazers, Dengie, Champs of GB) schedules can be found on http://www.horsemonkey.com Jill Ridge, Moor Farm, Troopers Inn, Haverfordwest, SA62 4NL email: Jill.moorfarm@btinternet .com
West Wales Riding Club (WWRC), A Jones, The Olde Chapel, Church Road, Burton, Haverfordwest SA73 1NX email: angelajones17@tiscali.co.uk
British Show Pony Society, (BSPS) Sarah Whitfield, Penskyber Fawr, Letterston, Haverfordwest SA62 5TJ
West Wales Show Jumping Club (WWSJC) Karyn Viles
Pembrokeshire Pony Club Diane Thomas, 57 Station Road, Letterston, SA62 5 RZ
Teifiside Pony Club Heather Jenkins 07970 937 113